That was quite a stretch without posting. I've been dealing with some health problems, but the bright spot is I'm scheduled for surgery at the end of July and (knock wood), I can heave a sigh of relief and move on with my life once the surgery is over. And speaking of moving ... yep, we're in the process of doing that, too. We found a cute little 1940s-era Cape a couple towns south of us and will be moving there in a few weeks. I'm very excited: one of the major bike trails in the area abuts our (1.5-acre) property, we're steps away from a great farmstand, Whole Foods is about 1.5 miles away, there's an empty chicken coop out back, and we have (drumroll)
goats
living next door. My son can practically look into their pen from his bedroom window. We dream about owning goats someday and my husband and I told our son he could raise chickens, so we can look at this as a test run.
Since I've been spending so much time in doctors' waiting rooms and the hospital lobby, I've gotten quite a bit of knitting done. I finally finished my
Aria Delicato
(Raveled
here
) scarf yesterday: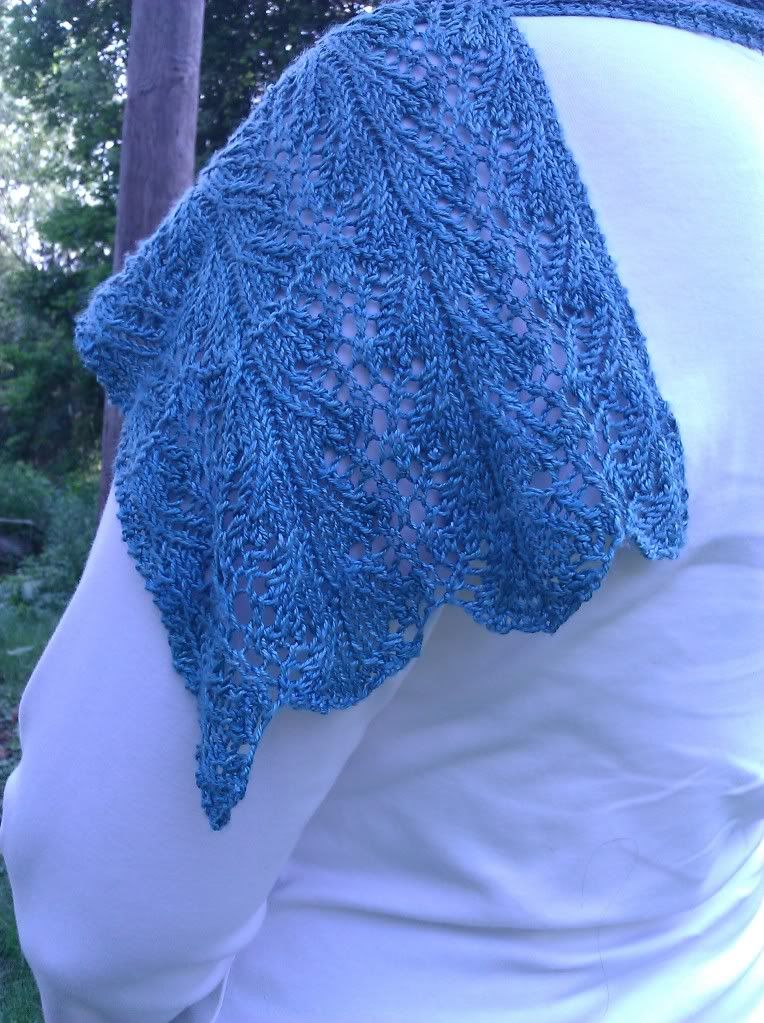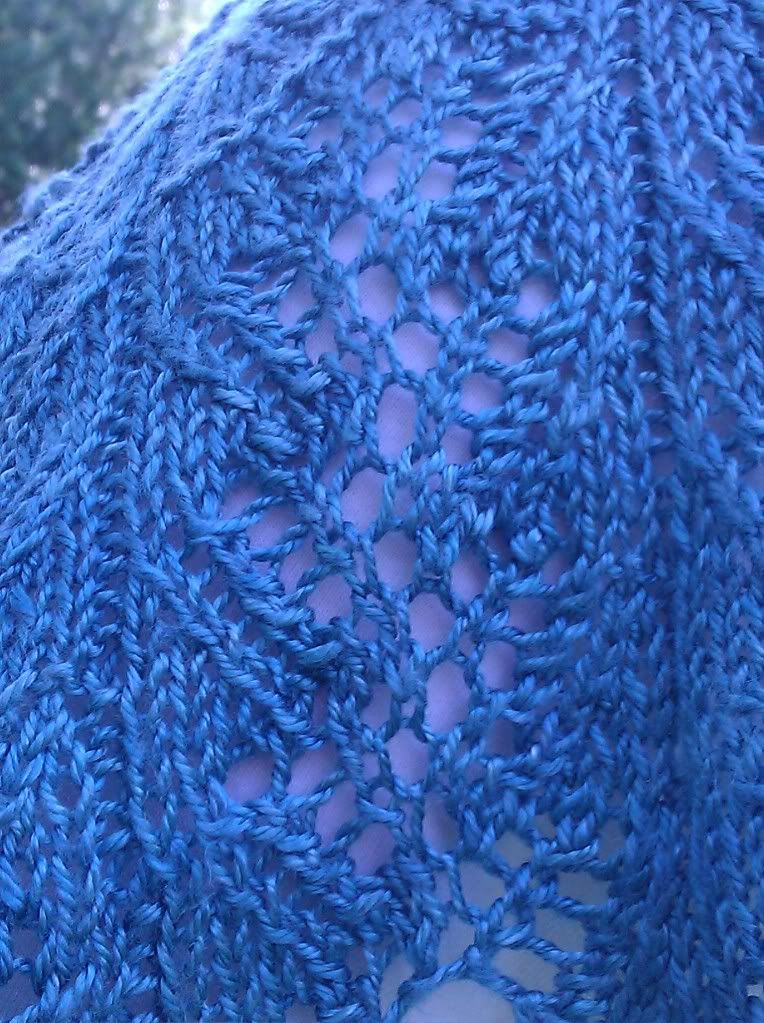 This, an Anne Hanson design, was my first foray in lace knitting and I think it came out well. My plan was to keep it for myself when finished, but the blue reminds me of my dear friend Kate, so the scarf will be shipped off to her this week as a belated birthday gift.
I also knit up a shawl from the fall 2010 issue of KnitScene,
Kate Gagnon Osborn's Oscilloscope Shawl
.
This also had some lace work
, but not as intricate as the Aria Delicato above.
All that's left on the needles are my Owl Sweater (too heavy to knit in this weather) and plain vanilla socks, which are just perfect for knitting on hot, steamy June afternoons.